Rev. Bryan Blackwell
Senior Pastor
Rev. Bryan Blackwell is a North Carolina native and comes to First Baptist from Wilmington, NC.  Pastor Blackwell has earned degrees from Fruitland Baptist Bible Institute, Campbell University, and Southeastern Baptist Theological Seminary.  He has served churches throughout NC beginning at 21 years of age. He is blessed with a supportive wife, Jane, and 5 beautiful children.  During free time Bryan enjoys hunting, fishing, and smoking meat.  Pastor Blackwell joined the First Baptist family in June of 2023.
Brian Farmer
Assoc. Pastor/Minister of Students
Brian Farmer is our Associate Pastor and Minister to Students. Brian enjoys working with students and does so not only at FBC Salisbury, but also as a campus pastor for YCI clubs in local schools, by serving on statewide teams, and by speaking at different conferences for students and leaders. Contact Brian by e-mailing him at Brian@fbcsalisbury.org
Russ Robbins
Pastor of Worship & Music
Russ has served as Minister of Music at First Baptist since 2003. He is married to Angela, a talented musician in her own right, and is Papa to Ethan and Eli. The Robbins family takes seriously the admonition in James "to look after orphans" and is deeply committed to orphan ministry and adoption. Russ enjoys photography, playing racquetball, and watching tennis.
Wendy Carlton
Administrative Manager
Joy Childers
Children's Ministry Coordinator
firstkids@fbcsalisbury.org
Vickie Troyer
Church Administrative Assistant
Lisa Kluttz
Education Ministry Associate
Debbie Teague
Media and Worship Associate
Jennifer Brown
Music Ministry Associate
jennifer@fbcsalisbury.org
Josh Farmer
Facilities Manager
maintenance@fbcsalisbury.org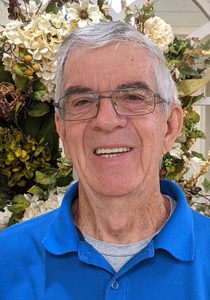 Ernie Cooper
Facilities Associate
Michael Kluttz
Facilities Associate
Trey Childers
Facilities Associate
If you have any questions about our church, please send us a message below and we will be in contact with you.
"*" indicates required fields