OASIS illustrates our desire to be a life giving place of renewal, rest, and growth in the desert that can be the Middle and High School culture. Adult leaders who love students and a great batch of student leaders make this truly a team ministry.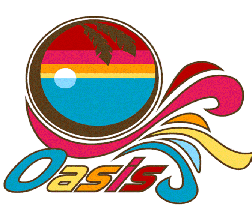 At First Baptist, our student ministry exists to help students develop a growing relationship with Jesus Christ. We do this through building faith, relationships, biblical knowledge, and the opportunity to serve locally and globally.
Our student events are designed to help students grow in their faith, be a chance for those who do not yet know Jesus to be introduced to Him through the messages and fellowship of these events, and to strengthen the group as individuals are strengthened.
Student-led worship services for the whole church, local and regional mission projects and our annual High School Mission Trip. Our mission trips rotate between Eastern and Western U.S. areas and international destinations. 
 Activities include the following:
Bonfires
Community events
Dinner nights
Lock-in
Crud fight
We also have Ski retreats (for Middle and High school students). The ultimate highlight for the year for most students is CASWELL (a most excellent week-long retreat each summer).
During the summer we have special summer activities usually including:
Trail Bike rides
Lake days
Laser tag
Pool parties
... and more.
Our OASIS meeting is a great time to be with friends. We incorporate sessions from series such as NOT A FAN, CRAZY LOVE, THE FRONTIER BOYS, and other special studies with games and challenge/encouragement for a night of fun, meaningful study and great Christian fellowship.
Worship services are at 8:30 and 11. Masks are optional at both services.
If you have any questions about the Student Ministry, please send us a message below and we will be in contact with you.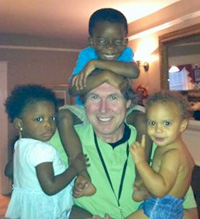 Brian Farmer is our Associate Pastor and Minister to Students. Brian enjoys working with students and does so not only at FBC Salisbury, but also as a campus pastor for YCI clubs in local schools, by serving on statewide teams and by speaking at different conferences for students and leaders. Contact Brian by e-mailing him at Brian@fbcsalisbury.org.